SERVPRO Host The First Responders College Bowl Game in December
9/19/2022 (Permalink)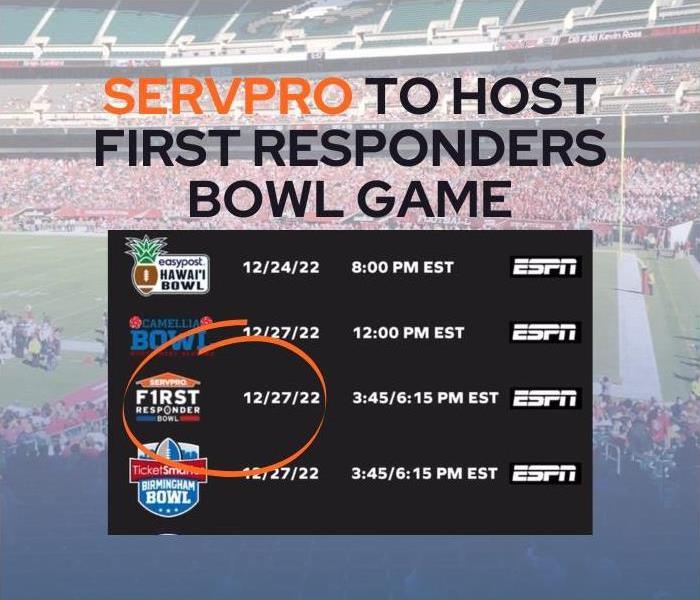 It's that time of year! Football season is upon us and SERVPRO hosts The First Responders College Bowl Game on December 27th in Dallas, Tx. SERVPRO takes pride in supporting their local first responders and SERVPRO of Fox Chase/Torresdale is proud to be a part of that initiative.
SERVPRO has been sponsoring the bowl game since 2014 and has given our franchises the opportunity to honor local first responders on a national level. Rick Isaacson, CEO of SERVPRO, said, "The SERVPRO First Responder Bowl is one way we celebrate these dedicated first responders and their families as the hometown heroes they are."
Each franchise will nominate a local first responder to be considered for special recognition at this year's game. One nominee will be selected to experience an all-expenses-paid trip to the game where they will be presented with an award.
The SERVPRO First Responders Bowl also has a virtual Everyday Heroes Wall that honors these courageous people in our community. If you know someone who has committed to risking their lives every day, view the Everyday Heroes Wall page to submit a photo of your frontline hero!