Frequently Asked Questions About Mold
6/7/2022 (Permalink)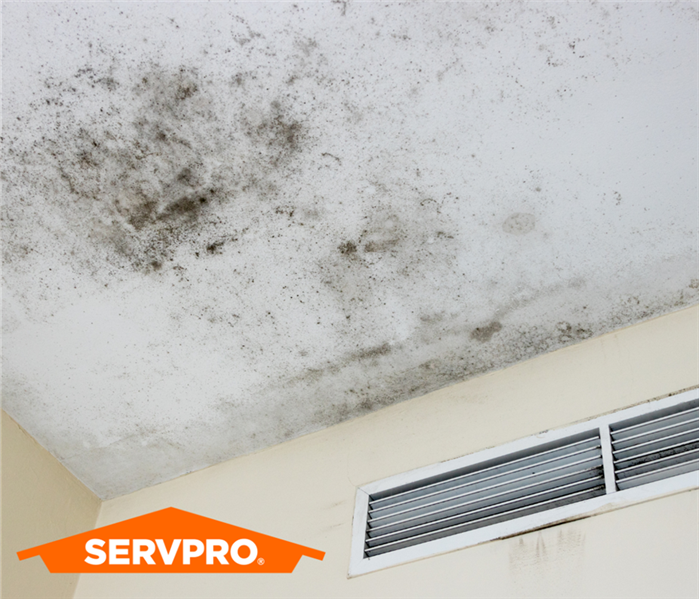 Sensing mold or mildew in your home or business can be an unsettling discovery. The first question that comes to mind is, "what now?" We have answered some of the most frequently asked questions about mold and mildew.
How soon after water damage does mold form?
It is important to act quickly after water damage occurs in your home or business. Mold can start growing between 24-48 hours after damage or until the access to water has been removed.
How does mold spread in the house?
Mold spreads by releasing it's spores into the air. These spores can spread by fans, HVAC systems, or people or pets that come in contact with the spores. It's important to keep the mold contained until professionals arrive and assess the situation.
Can you clean up mold yourself?
It is highly recommended not to try cleaning mold by yourself. However, you can search for the water source and turn it off as soon as it's found, but try not to disturb the mold by doing so. It is also recommended to turn off HVAC systems until professionals can inspect and diagnose the mold issue.
Can you stay in your house during mold remediation?
Depending on the severity of the mold in your home, it is sometimes possible to remain in the home during remediation. One of the first things SERVPRO does before beginning remediation work is to contain the affected area so that it is isolated and to limit cross-contamination in areas not affected.
For more on mold remediation - visit us at SERVPRO.com.