Life Cycle of Mold
7/11/2022 (Permalink)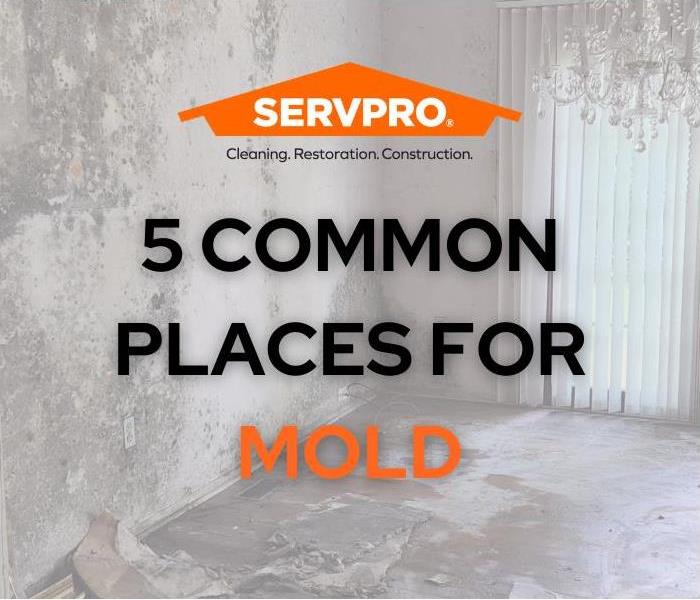 LIFE CYCLE OF MOLD
SERVPRO of Fox Chase/Torresdale, dressed in head to toe Tyvek suits, responded to a call of a vacant house saturated in mold. The vacant home suffered a leaking pipe in the bathroom causing moisture to build up. Because the home was vacant for two months, the mold grew throughout the entire house.
Here are 5 common places in your house where mold grows.
ATTIC: mold grows from the accumulation of moisture condensation in the gap between your warm house and the cold weather outside. Getting the proper insulation will reduce the amount of condensation.
HVAC & AIR DUCTS: A warm location with high water vapor content is particularly prone to mold buildup within the ducts.
INSIDE WALLS
BATHROOM
CRAWL SPACE
SERVPRO of Fox Chase/Torresdale found out quickly that this mold grew in ALL 5 of these places and then some. Our mitigation team came in and tore down the walls to the studs. The insurance company needed to inspect the house prior to reconstruction to decide what our next steps would be in the rebuilding process.
If you suspect there is mold in your house, talking to a SERVPRO professional is the most effective course of action. Based on moisture levels in the affected area, our professionals will be able to tell you if a simple cleaning would work or if you need immediate remediation. Call us today for a quote!