4 Tips to Find Leaks In Your Home
8/18/2022 (Permalink)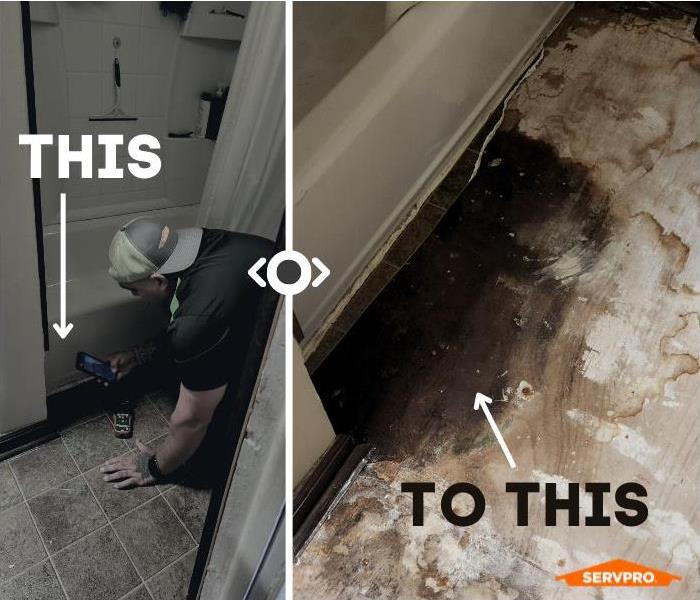 Did you know that the average household leak can account for nearly 10,000 gallons of water waste every year, and ten percent of homes have leaks that waste 90 gallons or more a day? MIND BLOWN!

Consider these 4 tips for finding household leaks, according to the Environmental Protection Agency:
1. Have you taken a look at your water bill recently? If not, it's time to see how much water you and your family are using per month. If a family of four exceeds 12,000 gallons, there is aserious leaksomewhere.
2. Check your water meter first, then one or two hours later after not using any water. If the number has moved then you have a leak somewhere.
3. Dye test in your toilet! Drop food coloring into your toilet tank and if any color shows up in the bowl, you have a leak. Immediately flush to avoid staining the tank.

4. Call the water restoration professionals at SERVPRO of Fox Chase/Torresdale to help!
Our team recently got a call of a water leak from the top floor to the lower level. Once our crew got in there, they quickly realized the caulking around the shower was deteriorating, which caused water to leak onto the floor when used.

If you are experiencing leaking in your home or property, call us today for an estimate!