Mold - Don't let it grow!
9/21/2017 (Permalink)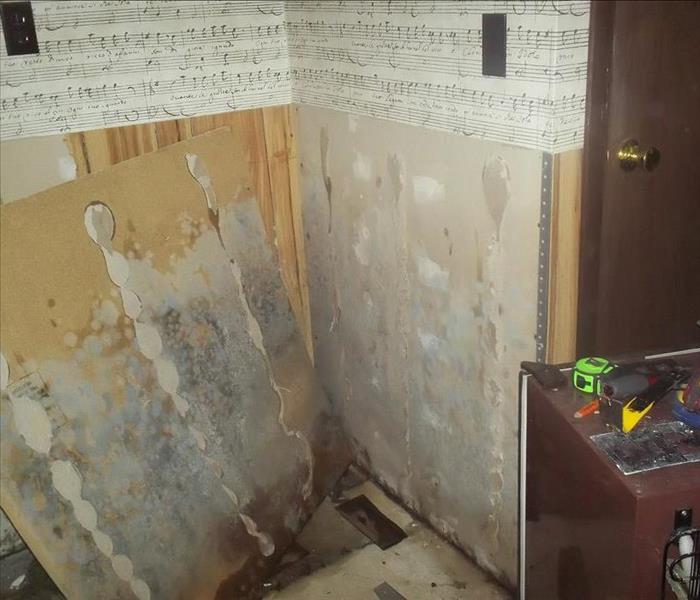 After a significant, prolonged water intrusion, water wicked up the drywall and mold began to colonize and spread. We were there to help remediate.
There are many misconceptions out there about mold, so we here at SERVPRO would like to help with some facts.
Fungi and mold occur naturally in our environment. In fact, over 100,000 kinds of fungi have been identified. Some molds can actually produce useful things. The unique flavor of blue cheese is a result of mold. The lifesaving drug, penicillin, is a product of mold!
That said, some forms of mold can be harmful. Excessive amounts of mold, different types of mold, and/or exposure to molds may present health concerns for some people.
Intrusion of water into your home of place of business can result in mold growth. Water intrusions can be caused by storm damage, plumbing, equipment failures, and poor humidity control. When water intrusions are not addressed right away, the resulting damage can present increased risk of harmful mold growth. Some amount of mold spores are normally present in most environments. If the humidity and moisture levels in a water-damaged environment are not promptly returned to normal, mold spores may grow and multiply. To avoid this and the possibility of adverse health affects, call SERVPRO of Fox Chase/Torresdale today!